Welcome to TheraMAX Rehabilitation & Sports Physical Therapy
Laser Treatment NEW at TheraMAX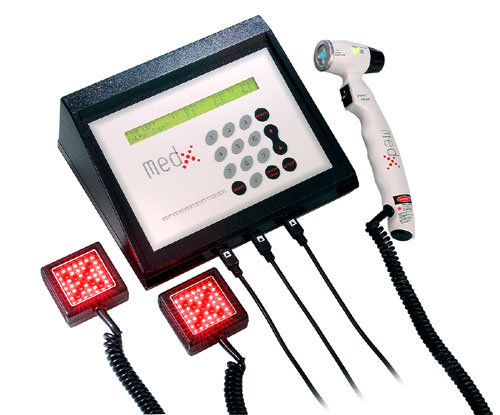 Phototherapy is a physical treatment modality using Superluminous Diode (SLD) and Low Level Laser Therapy (LLLT) to emit photons (light) in very specific regions of the electromagnetic spectrum. Photons of near infrared and visible red penetrate the skin stimulating a cascade of clinical benefits.
Direct Access to Physical Therapy
Under New York State Law patients may now receive treatment from a licensed Physical Therapist without a physicians referral for up to 10 visits or 30 days, whichever occurs first. If permitted by your insurance company, you can now be evaluated and treated without having to first obtain a referral.
Even with Direct Access, your physician will remain fully involved in your rehabilitation process. Your physician will be sent a copy of your evaluation and be kept continually updated on your progress. When appropriate, the Physical Therapist will refer you to a physician for more invasive testing such as an MRI or x-rays.
Please call our office for further assistance or to schedule an appointment.
Tips

from the Experts
It seems like only last week we were engaged in the tasks of autumn, picking up leaves and preparing our yards for the long winter ahead. Regardless of how well you may have done in the fall, and no matter how many hours you may have logged in that yard, yep, you're going to do it all over again. Spring clean-up! Uhg!